19 June 2012 by Mike
BuyerZone surveyed about 200 B2B marketers and asked them a number of smart questions about lead sources, technology and more. Then they released a killer infographic (see below) that the busy BtoB marketer can easily digest.
There is also a longer 20 page report (that does read very quickly) for those who like more thud.
There is some good info that marketers should read, but here are some highlights:
Some solid info here is likely to make you rethink a few things within your own approach to marketing. We encourage you to check it out.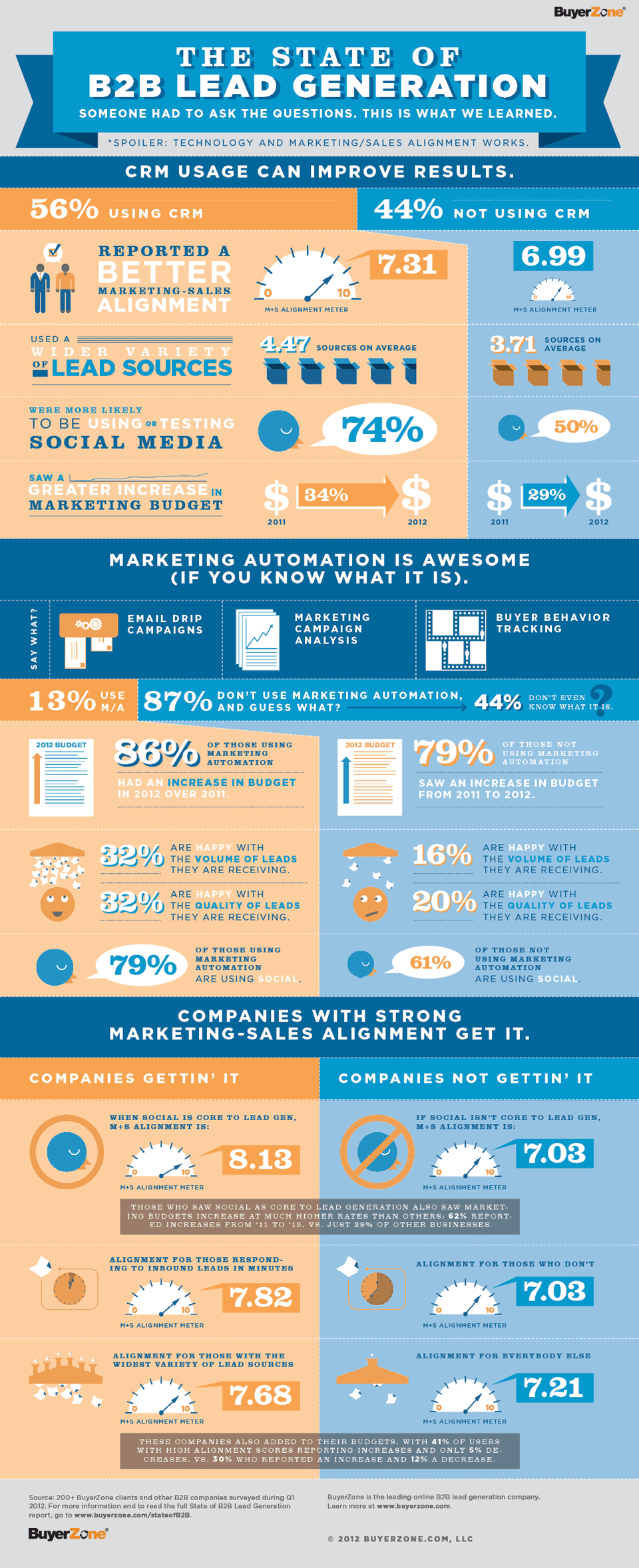 So, what did you think? Be sure to let us know in the comments section below.